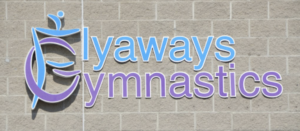 Located in Forest Lake, MN 
Flyaways Gymnastics is committed to providing quality instruction & coaching to children of all ages.
Send Me all the Flyaways News!
Stay up to date with all the latest Flyaways News.
Sign up for email updates:
SCHOOL YEAR 20-21

Our registration is always open.  Call us, stop in, or click the button below to get your child(ren) signed up TODAY!

FLYAWAYS FORMS

Open Gym Schedule and Prices: There will be NO Open Gyms During our Summer Schedule
Preschool (Ages 18mths-5yrs)
Days/Times
Wednesday: 10:30-12:00     Thursday: 10:30-12:00
Fridays: 10:30-12:00
Prices
Members: $5.00
Non-Members: $5.00
Days/Times
Saturdays 4:00-6:00 pm.
Prices
Members: $12.00
Non-Members: $15.00